Dear Adam Silver is a podcast hosted by Abigail Smithson. The show is an artist's take on sports; an ongoing verbal letter to the commissioner of the National Basketball Association, the podcast is meant to create a place for sports and art to exist and be considered alongside one another. The practices of athletes and artists are both rooted in the desire to make a mark, where technical skill, originality and building on the past are crucial to the success of each. Through representation and analysis, sports and fine art also have the power to translate and help us reconsider the largest issues we face as a society. On each episode, I will be discovering and discussing the many connections between the two alongside artists, athletes, journalists, commentators, critics and fans.
Abdi Farah is a New Orleans based artist and educator. We had the chance to talk about the upcoming NBA playoffs, his deep love for Allen Iverson, and his practice rooted in the appreciation and critique of the culture surrounding football.
Dana Bassett is a Chicago based curator. She is a host and producer of Bad at Sports, a contemporary art podcast that focuses on artists and exhibitions in the Midwest region.
Seph Rodney, PhD, is an art and culture critic based in New York City. He is a staff writer and editor for Hyper Allergic and is also a member of the faculty at Parsons School of Design.More information about Seph can be found on his website: sephrodney.com.His writing can be found on Hyper Allergic: hyperallergic.com/author/seph-rodney/. He is also one of the hosts of the The American Age podcast. Make sure to listen and subscribe: theamericanage.org/podcast/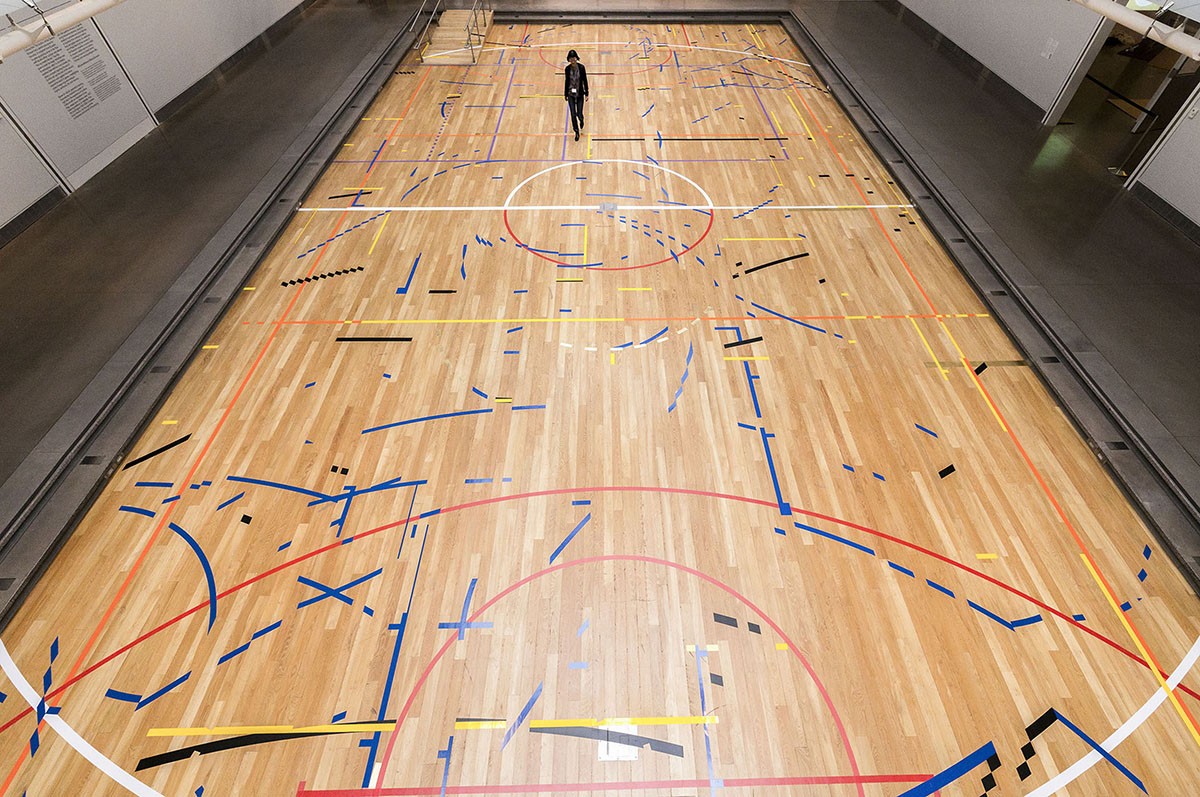 Ronny Quevedo is a visual artist based in The Bronx. His work offers us a non-traditional approach to the spaces where sports are played while alluding to pre-colonial Latin American symbolism in much of his mark making. Through his work, basketball courts become both celebratory and spiritual, soccer balls are brought into question as a tool of oppression and the audience is called upon to rethink the rules and confines that exist in sports and ultimately, the rest of our culture.
Quevedo's work can be seen at www.ronnyquevedo.info
Seph Rodney's review of Quevedo's piece "no hay media tiempo" can be read in full at hyperallergic.com/392117/a-vision-…the-melting-pot/
Glauco Adorno(a dear friend of mine) is an art historian and curator based in New Orleans, LA. For this episode we adjusted our original topic of tennis to discuss the recent shootings at the Tree of Life Synagogue in Pittsburgh, PA and Kroger's in Jeffersontown, KY. We discuss these two horrific events through the lens of artists and focus on fear around the body, racism, religion and empathy.
R. Eric McMaster is an artist making work about the most physically practiced and trained people: athletes. Through his practice he disrupts their normal routine. We also speak about his work that uses sports to highlight our social hierarchy and the use and control of the body. Eric's work can be viewed at http://rericmcmaster.com
Brian Tran, writer, die hard Dodgers and Lakers fan and MFA candidate at Washington University in St. Louis, joins the first episode of Dear Adam Silver to discuss why we both love basketball, critique and analyze some of our favorite(and most famous)players and begin to break down our relationships with representation of athletes.